CEO Shashi Arora discusses his roadmap for Airtel Payments Bank with Karan Choudhury.
Illustration: Dominic Xavier/Rediff.com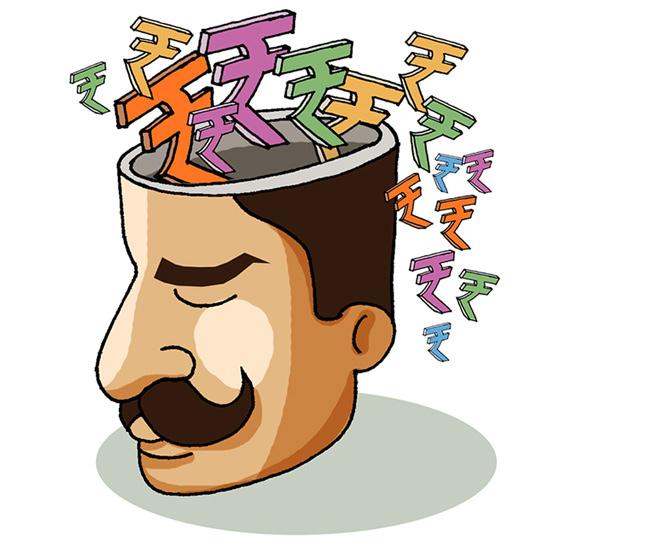 Capitalising fully on the infrastructure of the country's largest telecom player Airtel, its payments bank, which has gone live, is banking on the 250 million strong prepaid customer base to become a formidable player.
Shashi Arora, managing director and chief executive officer of Airtel Payments Bank, says by the end of 2017 the bank will bring 5 million merchants on the platform.
What is the roadmap for the payments bank? Do you have a first-mover advantage?
Yes, we have the first-mover advantage because we are the first to hit the ground. The roadmap is clear. We have over 250 million customers on the prepaid platform who come to 1.5 million prepaid recharging outlets. We are enabling over 600,000 of these as banking points.
The biggest difference we bring to the table is that banking now becomes much more accessible. We have kept the bank entirely paperless, digital and technology-driven. It is much less complex than conventional banking. It is less than a 3-minute process to open an account based on Aadhar.
What have been the findings of your soft launches (Rajasthan followed by Andhra Pradesh, Telangana and Karnataka)? Since demonetisation has there been a jump in the number of transactions?
We have added over a million customers in the last couple of months. What we have seen is that the proposition we have of turning every shop into a bank, is hitting the bull's eye, especially among our target segment, unbanked Indians.
We are enabling a large ecosystem around payments. Our payments bank works on zero merchant fee, so conversion from cash to digital is at no cost to the merchant. Typically, a merchant pays 1 per cent for a debit card and 2 per cent for a credit card transaction. By 1 million customers, we mean a mix of accounts and wallet downloads.
What has been your hiring till now? What is the present head count?
We have a stable team and have hired resources for key functions. Obviously the heart of it is technology -- that is where our strength is -- followed by reach.
At present we have around 500 people. We are on our way to switching 600,000 retailers to access points for banking. We will start with 250,000.
What has been the synergy with your telecom operations? How did Airtel Money help?
The biggest synergy is the fact that we have 250 million prepaid customers who we communicate with. They are the core segment.
The second is the reach, which we get through 1.5 million outlets, of which almost 50 per cent will become banking points.
We are pan-India. If we believe most of the 233 million unbanked Indians live in remote areas, where banking penetration is low, the positives of telecom depth and density come into play.
Do payments banks face competition from the Unified Payment Interface (UPI)? Will it affect your business?
We will be integrating with the UPI. It actually opens one more branch of payment. The advantage of a payments bank is that one can make payments directly from bank accounts. The UPI is an interface and we integrate with it and the world becomes larger.
We already have 5 million merchants, if the UPI helps us acquire 3 million more, it is better for everybody. We will complete the UPI integration in a couple of months.