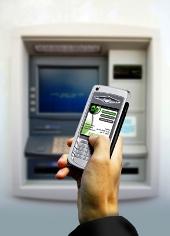 The mobile value-added services segment in India saw a slowing during the past two years.

While the new subscribers are not using VAS much, most telecos are now busy focusing on third-generation services' roll-out, which has adversely affected the business of value-added-service providers.

To address this, OnMobile Global, a leading provider, is de-risking its business model by growing its international business.

Arvind Rao, chief executive officer of the Bengaluru-headquartered company, talks to Pradeesh Chandran on the strategy. Edited excerpts:

The VAS business in India has taken a hit in recent years. Do you think it has been impacted due to the launch of 3G services?

In the past two years, there was a slowdown in the VAS business.

The growth in India, which used to be 40-50 per cent annually till two years before, has now dropped to 10-20 per cent.

The new subscribers are not using VAS much.

3G is, of course, one reason. The focus of the management at telecos is getting distracted towards it.

But in the long run, 3G will be helpful for adoption of VAS, with rich video services.

How much has this impacted your India business?

Though the rate of growth in the VAS segment is declining in India, we are growing in all other countries where we have presence.

For example, we were doing quite well in Egypt. But because of the military unrest, our revenues from that country were a bit down. It is coming back to normal now.

In China, we have entered with our video products, which are in deployment stages with large Chinese handset manufacturers and telecos.

We will be able to show the results in a year or two.

We are also seeing telecos launching their own applications' stores. Will it have an impact on your revenues?

We offer five-six lines of VAS products.

We have products on ringback tones, voice portal, data, video and messaging.

The majority of our revenues still come from the ringback tones.

I don't see the demand for
these in India to change in the next two to three years.
We are also looking at video as part of 3G service as and when it takes off.
I think it (video) will take a while, until the price comes down to a point where there is mass adoption.
There were reports that the promoters and investors were planning to exit.
These are all rumours.
I increased my stake in the company last year. The largest shareholder in the company is a lead venture capital firm in the US and they have not sold a single share.
IT services companies see mobile apps and technology as a big opportunity. Are you looking for strategic investment from any IT firm?
No.
If at all we are in discussion with some IT services companies, those are only in customer-specific situations. We are not planning to raise any money.
Today, we don't need more capital.
If at all we need money, we will raise it through debt or equity.
We have enough cash in our balance-sheet for funding the expansion plans.
OnMobile had invested in a Bengaluru-based start-up called Ver Se? You have sold part of your stakes in the company. Are you planning a complete exit?
We had invested around Rs 5 crore (Rs 50 million) in Ver Se for 51 per cent stake.
The money has compounded to Rs 25 crore (Rs 250 million).
The investment was part of an experiment to see if we could invest in a company complementing our business.
We have now reduced our stake in the company to 15-20 per cent and will exit.
Are you planning more such 'experiments'?
We will do that only if it supports our core business.
We have been in touch with many companies.
We also sponsor many events where the start-ups participate and showcase their business. We have a good funnel of deals to look into.
Any update on your partnership with Madison for mobile marketing?
It was a joint venture deal signed in December 2010.
We are expecting to get our first few customers in a couple of months.
Mobile marketing is a huge market in India and we believe this partnership will help us for our growth in that segment.