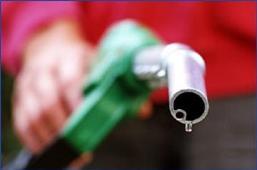 With presence in nine countries, Oil India Ltd is more than an Assam company.

As it gets ready for disinvestment of 10 per cent government equity through the offer-of-sale route in January, T K Ananth Kumar, director (finance), tells Jyoti Mukul the company is one of the cheapest explorers and producers of oil and gas, but awaits more predictability in the government-subsidy sharing mechanism.

Edited excerpts:

With 65 domestic oil and exploration blocks and 20 abroad, what is the company's investment map?

In line with our strategic plan for 2020, we plan to invest Rs 19,000 crore (Rs 190 billion) during the 12th Plan (2012-17) in exploration and production and also to incur expenditure on blocks abroad already acquired.

Every year, we will make around Rs 4,000 crore (Rs 40 billion) investment, including purchase of equipment for exploration & production.

Our acquisition budget will be in addition to this.

We plan to deploy the best technology to boost production and accelerate exploration.

How far would subsidy-sharing with oil marketing companies impact the investment?

Oil's price has been range-bound at $110 a barrel.

Together with ONGC (Oil and Natural Gas Corporation), the upstream companies will be sharing 35 to 40 per cent of under-recoveries (on retailsale of subsidised products).

We have been told to give a $56 a barrel discount as our subsidy share.

Last year, too, we gave $56 as subsidy but this year has come with a $5 extra cess.

We want a reasonable return to fund our exploration expenditure.

Costs are also going up.

We expect some decisions to be taken by the government, to bring predictability.

How are you planning to diversify?

We firmly believe E&P is our core strength and we shall focus on this.

Of our total planned investment, nearly 80 per cent will be in our core business of E&P and the rest in selective diversification.

Besides accelerating exploration for meeting long-term growth targets, we are looking at acquisition of discovered properties as part of inorganic growth for the short term.

We also plan to move up the value chain, by participating as an equity investor in refineries, petrochemicals, fertiliser and power plants but the focus will continue to be E&P and diversification will only be selective in the value chain.

We are also investing in unconventional oil and gas and have a coal bed methane block in Assam, and plan to get into unconventional oil and gas in the long term.

We are also
looking at unconventional power through wind farms and solar energy.
We have a 13.5 Mw wind farm and have placed an order for another 50 Mw.
How far would you be dependent on borrowings to fund these investments?
We are debt-free, with Rs 13,000 crore (Rs 130 billion) in cash reserves and are confident of raising funds from the bank to supplement our requirements to fund the investments.
We have appointed Moodys' for international ratings, which will help us go for an international bond issue to fund our requirements.
Once the acquisitions are finalised, we will resort to bank loans or bonds.
Which region are you looking for acquisition and what kitty has OIL set aside for this?
We have been advised by the government to take Indian Oil as our partner.
Whenever we make an acquisition, Indian Oil takes a call, too.
We are evaluating properties across West Asia and are looking at oil sands and shale in the US and Canada, and also conventional oil in West Africa.
We have Rs 6,000-7,000 crore (Rs 60-70 billion) earmarked as investment for acquisition.
In the US, the focus would primarily be on unconventional oil and gas.
We have made a modest beginning with the acquisition of 30 per cent equity in Houston-based Carrizo Oil & Gas' Niobrara shale assets.
What is your development plan for Niobrara?
We have formed a 100 per cent subsidiary in the US. We are planning to place some people there.
We had floated an inquiry for $60 million to fund the US acquisition and will be getting the entire amount from Citi Bank at a less than one per cent interest rate, which is very attractive and demonstrates the strength of Oil India.
How far will OIL's interest in LNG (liquefied natural gas) fructify? All companies get stuck when it comes to tying up LNG.
Based on our findings and with the help of an international consultant, we are preparing a strategy for the LNG business.
It should be ready soon, which would give us a road map for the lucrative business, as part of a selective diversification.
Since its initial public offer in September 2009, how has the company progressed?
We are now one of the top 40 companies in India by market capitalisation.
Through organic growth in crude oil and gas, our profitability has been growing.
In the last five years, we have doubled our profit.
The reserve to replacement ratio is consistently above 1.
We have also made entry into offshore deep water blocks and have a balanced portfolio.
We are also one of the cheapest of E&P companies, with a low price to earnings ratio and favourable financial parameters.