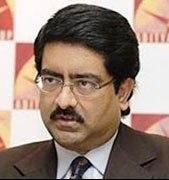 UltraTech's acquisition of Jaypee Cement's Gujarat unit for Rs 3,800 crore (Rs 38 billion) in a non-cash deal has once again proved Kumar Mangalam Birla's acquisition acumen.

The 46-year-old chairman of the Aditya Birla Group has made at least 28 acquisitions since he took the reins of the group 18 years ago.

In an interview with Business Standard, he talks about his latest acquisition and the larger strategy behind it. Edited excerpts:

While you have been expanding capacity through both organic and inorganic routes to gain market share in cement business, the economic scenario in the country has changed. How do you look at it?

Cement growth is always linked with gross domestic product growth.

Last year when GDP was around 7.5 per cent, cement growth was 5.3 per cent.

Similarly, this year also, GDP in the first quarter is a 4.3 per cent whereas cement growth is 3.3 per cent.

So, definitely, the economy is not doing good and cement is also not doing that good.

Does that mean your growth ambitions are getting rationalised by the market realities? Our ambitions are very much the same.

We are aiming for the next 20 to 30 years when we are looking at building the business.

So, I dont think the aberrations of one or two years will change our ambition.

I think for the long term, cement growth is definitely going to be there.

I think this is a temporary phase -- economy is not improving and that's why growth is not coming.

Second, if you talk about the short term scenario, due to the monsoon, there is pressure on pricing.

So, we feel in the second half, things should improve.

GDP has to grow. Infrastructure development has to take place.

Otherwise, if anybody is forecasting GDP growth at eight-nine per cent without investing in infrastructure, GDP growth can't come.

This we have seen in China.

In China, the percentage of GDP in infrastructure is very high, that's why the country's economy is growing. In the long term, cement has good opportunities and potential.

How do you look back and react to the 28 acquisitions you have done in the last 18 years? Also, how did your past experience help in making this deal a non-cash one? I think all our deals have been value-accretive. And that gives us great confidence in this deal.

I think the important thing is what value addition it has brought.

Because we have done so many acquisitions the learning curve has also evolved.

We have taken over the debt and issued equity. So, more or less, it is the same thing.

Do you see further consolidation as the industry goes through a tough phase?

No, as of now there is nothing that we are aware of.

Is there any specific reason for you to look for further capacity addition in Gujarat in this market condition?

Gujarat is a growing market. We feel Gujarat is going to grow faster than any other state.

Second, Gujarat is a coastal state that we can use to our advantage, as we have many bulk terminals across the country.

So, shipping from Gujarat to there is an added advantage to us. This can also help us to export.

What is your next milestone for the cement business after achieving the coveted leadership position?

With the current projects under way and this acquisition, we will be at a capacity of 70 million tonnes by early 2016.

That's the next milestone.

We are also clearly looking at a larger canvas outside of India.

We have to find the right opportunity.
Image: Kumar Mangalam Birla