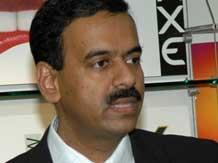 Hindustan Unilever, the FMCG major, has posted disappointing numbers for the December quarter on weak consumer sentiment, specially in discretionary categories.

A coming rise in royalty payout to parent Unilever from February has worsened the sentiment, bringing down its stock price.

R Sridhar, chief financial officer, responds to questions from Business Standard on these and related issues.

Edited excerpts:

What will be the impact on margins as a result of the increase in royalty?

You cannot say an increase in royalty will result in an impact on margins.

There is a cost impact, yes, which is 0.5 per cent of turnover from February 1, 2013, to March 31, 2014.

Thereafter, the rise will be 0.3 to 0.7 per cent a year.

Bear in mind that we are lower than other global players which pay royalty.

And, this increase is a fair price if we have to compete even more effectively and continue to deliver superior growth and profitability, in an environment that is going to become even more competitive, particularly from global majors.

Will you take shareholder approval for the increase in royalty through a special resolution?

No, that is not required.

Unilever has been globalising its resources to provide greater expertise, superior innovation and scale advantage for all its entities across the world.

There has been an increase in emphasis on developing and emerging markets, which give Unilever 52-53 per cent of its revenue.

As a result, HUL is enjoying the benefits of an increasing stream of new products and innovations, backed by technology and knowhow from Unilever.

There had to be a fair recovery of costs.

The HUL board deliberated on the proposal mooted by Unilever for a review of the royalty arrangement and then took a call.

It was satisfied with the due diligence done on the matter, not to mention that we are consistent with Government of India policy pertaining to royalty payout.

If your pipeline of products from Unilever's global portfolio will go up, will that mean indigenously developed products or innovations will come down? The last one you did was the water purifier, Pureit, developed and tested in India and, following its success, exported abroad. Can we expect more such work to happen in India?

Unilever's research and development efforts are increasingly getting aligned across the world.

The R&D centre in Bengaluru does not work in isolation.

It is part of a seamless network that sees it contributing to Unilever's global repository of knowledge, not HUL's alone.

India-specific innovations will continue.

But, in a globalised world, integration across the world will be faster.

The price-led growth of nine per cent for the December quarter was primarily in which segments?

Soaps and detergents was a segment which saw price-led growth.

I will not be able to indicate how the scenario will pan out in the coming quarters, whether price will continue to drive numbers or volumes.

Suffice to say that the environment remains challenging in the near term. The competitive intensity is high; so are ad spends.

The pressure on discretionary categories will persist.

One saw it in this quarter, as well as the last one.

So, yes, we will have to navigate ourselves through these challenging times.

What was the rationale for stepping into hair oils? That is a competitive category.

We are at the premium end, with the Dove Elixir range of hair oils.

It was a natural extension, keeping in mind Dove's moisturising property.

From skin, we have now taken that promise to hair.

More, there is growth happening at the premium end of the hair oil market.

So, it made sense to step in. India is the first market where the Elixir range has been launched. You never know, it could be taken to other markets, too.
Image: R Sridhar; Photograph, courtesy, Business Standard