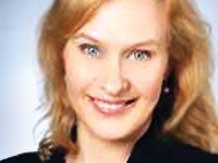 Taiwanese smartphone maker HTC is targeting to nearly treble its market share to 15 per cent in India over the next few years by launching more products, expanding its distribution network and increasing the number of service centres.

The company has identified India as one of the two key markets in South Asia, Sirpa H Ikola, senior director (marketing), South Asia, HTC, tells Business Standard.

Edited excerpts:

You entered India quite a few years back with high-end smartphones, but the lack of service and limited distribution stalled growth. How will you sustain your comeback and ensure growth?

The opportunity here is huge. In the next three years, India is going to be the third-largest handset market globally.

And, when operators roll out 4G, the opportunity will increase many-fold for the smartphone makers.

India is among the top two focus markets for HTC in Asia-Pacific.

Another key market is Australia.

But, expanding reach remains a challenge in India which is so big; yet we want to emerge as a leading smartphone player.

How will you tackle India's geographic expanse?

We are increasing our retail touch-points to about 7,000 in the next six months from 3,500, mainly at multi-brand retails chains.

The number of service centres will be expanded to 400 from 250 by that time as well. Our target is to capture 15 per cent of the market as soon possible.

Would you change your positioning?

We focus on design and high quality smartphones. We are building authenticity in terms of branding, making it more bold.

How different is India as a market?

People here are generally very informed about technology.

So, they want more in the low-end segment as well. India is actually a value-sensitive market, and not price sensitive.

People are ready to pay if they see value in a product.

This is what we try to tap. Now high-end smartphones have become affordable luxury in.

On the other hand, with increased affordability, the average buying price has gone up and the average replacement period for a high-end smartphone has come down to less than a year.

Social peer pressure among the affluent youths also plays a key role in handset replacements.

Do you have a different strategy for India then?

About 50 per cent of India's smartphone market in volume is priced above Rs 10,000.

We would restrict ourselves in the segment above Rs 10,000.

But, we are introducing most of our key-selling features in the lower end of our portfolio.

Even top-end features are now available in our handsets priced at around Rs 16,000.

Unless consumers see value at every price-point, it would be difficult to become successful.

Arrangements with operators, including those of dual-technology for our dual-SIM products, increasing options of regional languages, of colours, and of equated monthly instalments -- both six months and 12 months -- would certainly boost HTC's growth in the world's second-largest population.

We are also increasing our offering in the mobile accessories segment in India.
Image: Sirpa H Ikola; Photograph, courtesy: Business Standard