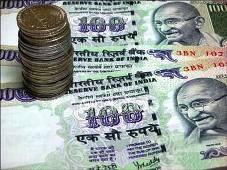 The Securities and Exchange Board of India is keeping a close tab on the pricing of initial public offers to avoid any possibility of market manipulation.

In an interview with Santosh Tiwari, Sebi Chairman U K Sinha also says he is not against consent orders, but is in favour of a predictable and transparent process.

Excerpts:

Curbing market manipulation was your priority. What steps can be expected?

Mechanisms put in place have already started working.

For example, the action on Friday (in the case of unusual movement in the prices of some mid-cap stocks on July 26) where several entities were banned, the measures we took on the opening day volatility for IPOs and those for call auctions on the opening day.

Four IPOs have come out after that and have been well received and there have been no complaints of market manipulation.

The volatility has reduced
vastly. It's within normal limits, according to us.
We are trying to put pressure on investment bankers that they should be careful about the pricing of issues because we don't want to decide the price.
The Sebi has outlined the new consent order mechanism. How do you see the process moving forward?
The consent order mechanism we have provided is very transparent.
We have said certain things are non-consentable and certain offences are consentable.
We regard some offences as very severe and people should not get away just by paying a penalty.
With a new finance minister, do you expect the Budget anouncements to be implemented quickly?
Yes, we are working on that. Which Budget announcement are you talking about?
The Sebi has suggested the inclusion of mutual funds in the Rajiv Gandhi Equity Scheme, isn't it?
That is a government prerogative. The Sebi's stand is that mutual funds should be allowed. We have taken it up with the government.