'Five years later, the Indian customer might demand a vehicle with newest technologies. That will be an opportunity for global standard car makers.'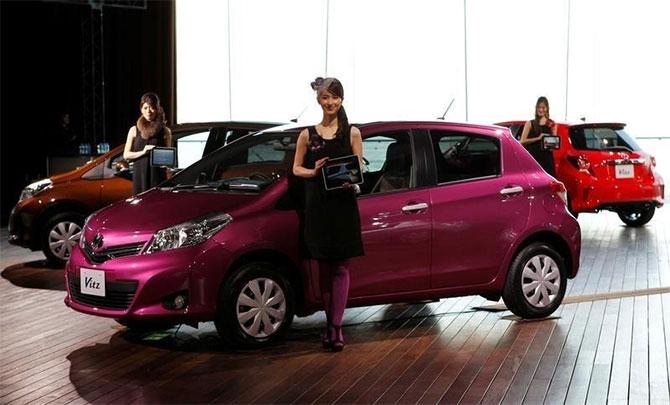 Japanese carmaker Toyota was one of the worst hit companies last year when a ban was imposed on powerful diesel vehicles in the Delhi region. It and the industry had another setback with demonetisation.
Akito Tachibana, bottom, left, who took charge as managing director at Toyota's India operations from April 2016, talks to Ajay Modi on these and other developments.
Calendar year 2016 was a year of challenge for Toyota in India. Could you sum it up for us?
It was the most condensed year in my life. It started with the diesel ban in Delhi-NCR and ended with demonetisation, making a very big impact.
The two in one year is part of Incredible India, a country where we cannot predict things. What I experienced in one year here equals 10 years of experience in other countries.
We brought model changes in three key products (Innova, Fortuner and Etios), which were well accepted. Many new safety and luxury features and improved engine performance in the new Innova.
Customers found a value and readily paid Rs 300,000 extra over the previous variant. This, you know, is the same as the price of a Kwid (Renault's small car). This shows the Amazing India.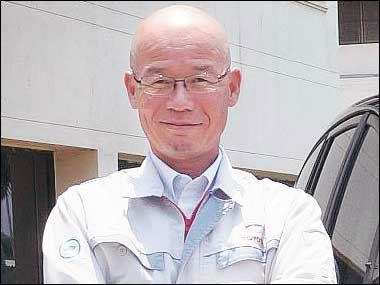 Some new small cars did meet with success. Is that a market Toyota is not considering?
In India, 70 per cent of the market is the A and B segment. Unfortunately, we only have the Etios and Liva there. The current trend is more localised cars but we could not have such a vehicle.
I don't feel so negative because today's A and B segment customers mean there will be gradual upgradation to upper segments. Today's young generation is buying smaller cars but as the family expands, there will be a need for bigger ones. So, they are our future candidates.
Where do you see Toyota in 2020, when India could become a five million-unit car market?
India is a diverse country and has varied customer expectations. Customers not only want hatchbacks and sedans but also SUVs and MUVs. There are many possibilities in each segment.
We have an advantage in SUVs, MUVs and sedans. If we have to sell more, we need to get into small cars. But, we don't insist on volume. We want to provide the best product to the customer.
Are you disappointed that the coming Goods and Services Tax might continue with the differential tax rates for different categories of cars?
We need to avoid discrimination. Such taxation for automotives should be based on a medium-term and a long-term vision. Otherwise, a manufacturer cannot develop specific products.
There is a partnership between Suzuki and Toyota at a global level. What does it have in store for India?
Toyota and Suzuki will keep some independence in competition; in certain areas, the two can cooperate. We hope we can utilise this cooperation in India. We are not sure what products, how and when this will happen. We cannot, therefore, comment further, since the decisions are being taken in Japan.
Are you giving inputs to Daihatsu (Toyota's subsidiary) for India entry?
Not yet. Maybe they don't have any such activities right now. We don't have an update on their specific strategy. But, they will focus on small products in emerging markets, which is suitable for India as well. We hope India is one of their markets in product planning.
Many new global players are about to enter India. Do you see scope for more, as many struggle to have a low single-digit share?
The biggest appealing point for customers has been the price but regulation is changing drastically. The current big three companies fit local conditions and regulations very well (at certain prices). So, they can manage to have 70 per cent share.
But, the customer is changing. Five years later, the Indian customer might demand a vehicle with newest technologies. That will be an opportunity for global standard car makers. The existing top players cannot take a nap. A more competitive market will emerge.
We see a lot of discounts as a tool to sell cars. Is that healthy?
Toyota has a policy regarding discounts in India. Showing discounts in newspapers is better than giving different hidden discounts. We want to offer one price for every customer. However, discounting is only one shot. Giving a great sales and service experience is the key to retain customers.
Photograph: Toru Hanai/Reuters