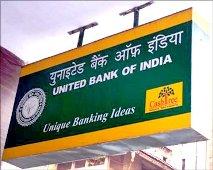 Kolkata-based United Bank of India is hopeful of healthy growth in advances in the next financial year despite interest rate hardening.

The bank has improved its low cost deposit share which in turn helped to grow the net interest margin in the last one year.

Bhasker Sen, chairman and managing director of UBI, discusses the bank's plan in the areas of business growth and human resources with Parnika Sokhi and Manojit Saha.

Excerpts:

With interest rates moving up, has there been any impact on credit growth?

As on December 31, our loan growth was 19.1 per cent, hence I think we will be able to sustain around 20 per cent for the financial year 2010-11.

For the next financial year, we have proposals on hand and in some cases we have made sanctions and disbursements that will happen as per schedule.

So, if we take everything into account, we should be able to attain 22 per cent growth for financial year 2011-12.

How has been the growth in deposits especially after hikes in interest rates?

Growth in term deposits has picked up after September following an increase in interest rates.

In the last quarter, we should see better growth than the 11 per cent growth as on December 31.

We have taken bulk deposits for liquidity management.

I think liquidity will ease after March 31 and there will be an impact on the demand for bulk deposits by banks and that will have an impact on pricing also.

The rates on certificates of deposits have started easing, which is an indicator that deposit rates will come down further.

You have a very high share of Current Account Savings Accounts deposit in total deposits. Will it be difficult to maintain this?

Our Casa has grown from 34 per cent in March 2010 to 40.25 per cent in December 2010.

It will be challenging to sustain this but I believe we will be able to manage it.

The low cost deposit is particularly coming from semi-urban and urban areas of eastern India, and low-ticket assets are also coming from there, but most of the large ticket advances are from other areas.

The bank's net interest margins have improved over the last one year. Where do you see you margins for the current financial year?

Last year, our NIMs were 2.24 per cent on an average.

We did repositioning of our assets and cut down our costs of funds which has helped to improve the NIMs. It has been growing since then -- our NIMs were 2.98 per cent in the first quarter, 3.04 per cent in second and 3.2 per cent in the third quarter.

We hope to sustain them around three per cent for the entire financial year 2010-11.

Did the high share of low cost deposits help in improving margins?

Casa helped in a big way to bring down our cost of funds but now interest rates have risen on term deposits and bulk deposits, so if we are able to get more Casa, we should be able to sustain our NIMs.

Most of the government banks are facing the challenge of high attrition. How do you plan to address this?

We are working on an incentive scheme for our employees, though it is in a very preliminary stage. Once we get the board's approval, the scheme will be implemented.

The scheme will be launched in conformity with the guidelines, which says one per cent of the net profit can be allocated for the welfare activities of the staff.

You have inaugurated a corporate finance branch on Tuesday. Do you plan to turn to much bigger activities like project financing, merchant banking etc?

Initially, we have started with deploying some hand-picked officers who will be looking at specific industries and will study their requirements so we can provide solutions accordingly.

In course of time, we will also provide merchant banking, project financing and syndication. It will take some time, may be in the third quarter 2011-12.

The government recently announced capital infusion of Rs 308 crore in the bank. What will be the government holding after the infusion and what will be the effect on Tier-I capital?

Following the infusion, the government's stake in the bank will go up to 85.48 per cent from the present 85.20 per cent.

Tier-I capital will also increase significantly from the current level, which was 8.22 per cent as on December 31.