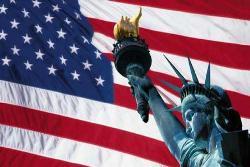 A
run Kejriwal
, founder, Kejriwal Research and Investment Services, tells
Krishna Merchant
that with the second round of quantitative easing on, the US economy is likely to receive higher allocation of funds.
Edited excerpts:
Which sectors will see fresh allocation of funds by foreign investors in 2011?
The calendar year 2011 will be tough for everyone.
The Sensex gave a return of 16-17 per cent year-on-year in 2010 amid low volatility. There were only three corrections seen last year.
It will be difficult to make money in 2011.
With the second round of quantitative easing  on, there is a possibility that the US economy, which is already showing signs of recovery, may receive higher allocation of funds.
India may also suffer and may not see record inflows of $28-29 billion, as it requires daily inflow of Rs 500-600 crore (Rs 5-6 billion)
to be in an uptrend.
Several banks have raised benchmark prime lending rates of late. What is your call on this sector?
Banks are likely to see some pressure in the December 2010 and March quarters.
They have raised BPLR, while Reserve Bank of India wants to narrow the spread earned by banks to bring down inflation.
Hence, their bottomline will be hit.
There is also a concern that the quality of assets has deteriorated in the last couple of quarters, which could put some pressure on the banking system.