'I find white-collar crime intriguing.'
'There is much scope there for ingenuity and inventiveness, and the stakes are very high.'
Illustration: Uttam Ghosh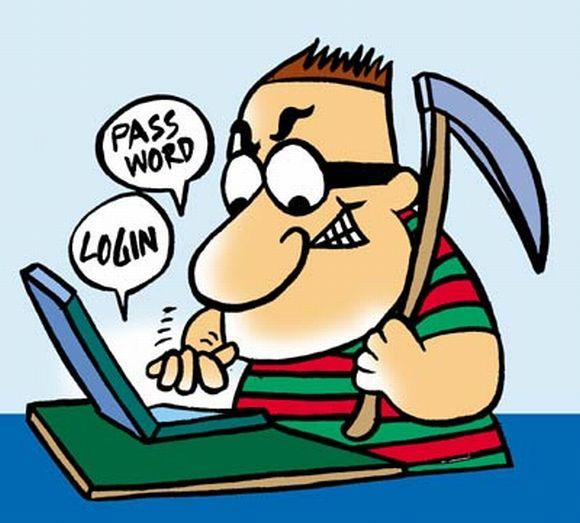 Three decades.
Four continents.
And then, a drastic change.
R V Raman (below), who led KPMG's Consulting Practice, was a partner with A T Kearney and Arthur Andersen, and globe-trotted for work decided he wanted to become a full-time author and teacher.
So he teaches business strategy, mentors young entrepreneurs and advises select clients.
And, for his debut as an author, he has challenged himself with a four book thriller series about white-collar crime corporate India.
The first was called Fraudster. The second, titled Insider, which recently hit the bookshelves, begins slowly but soon heats up with a murder.
Raman discusses his fascination with ingenious cheating plots with Rediff.com's A Ganesh Nadar.
Do you think Insider may serve as a guide for those interested in insider trading?
Possibly. I have been told as much.
However, that was never the intent. It was meant to be a corporate thriller, but the modus operandi became perilously realistic.
There are two parts here: Technology and the human element.
The technology blueprint outlined in the book is eminently workable.
It utilises simple technology that is easily available and offers the anonymity insider trading requires. This is the easier part.
The human element, on the other hand, would be tricky to implement and manage, especially on the scale envisaged in the story.
As a conceptual design, however, it too is very workable.
I would not be surprised if such a thing is currently happening on a smaller scale.
Insider does not have too many characters.
I have about 20 characters in the book, which I think is a reasonable number for a realistic white-collar crime story.
More characters could potentially have made the story richer, but I was told that some readers find it difficult to keep track of more than a dozen characters.
As a new writer seeking to build readership, I needed to take that into account. Especially since my plots tend to be a tad more complex than that of an average thriller.
In Insider, the police don't investigate a character's black money deals even though the Economic Offences Wing is involved in the investigation.
It was a question of whether it was core to the story or not.
Once the character died, the black money was no longer central to the plot. I didn't think following up on it would have added significantly to the story.
On the other hand, it would have lengthened it and could have detracted from the main plot.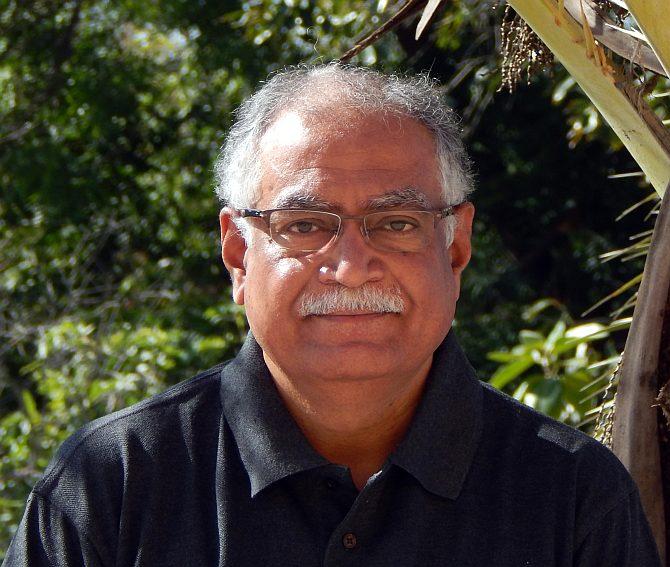 IMAGE: R V Raman enjoys his roles at author and teacher. Photograph: Kind courtesy R V Raman
In India, very few white-collar crimes are detected or proved in court. Do you think the fault lies in our laws?
Our laws are similar to the laws in the rest of the world. What is different, however, is our ability (and willingness?) to track and detect white-collar crime and to gather actionable evidence.
Besides, people who perpetrate white-collar crime tend to be influential and connected.
Murder is settled by murder in your book. Are you justifying it, or is it your lack of faith in the law?
Neither. It is just the reality as I see it.
This is a family that has had no faith in the law or the judicial system for two generations.
In many ways, they have been operating outside the law. They have been 'managing' law enforcers, tax authorities, etc, as a matter of routine. In addition, and most importantly, they have their own means of enforcement.
When one of the family is murdered and the authorities are in no position to file charges (let alone prosecute the accused), one can expect the family to act on its own and act outside the law if required. Not unlike the mafia.
Do you really think that people are using Internet games to pass on messages?
It is an excellent medium, which is both innocuous and pervasive. I do believe that the web -- both the dark side and the visible one -- is being used for more purposes than is apparent on the surface.
It is therefore eminently possible that people are using games for passing messages. Of course, I don't know for a fact if it is being done, but I would not at all be surprised if that is so.
What is the punishment for insider trading?
Financial fines that are consistent with the magnitude of the crime and possible imprisonment.
In addition, the perpetrators may be barred from the stock exchange for a length of time.
If insider trading is legalised, will investors not lose faith in the companies that do this?
Absolutely. More than the companies themselves, investors would lose faith in the entire system.
Legalising insider trading would create an uneven playing field in which insiders would benefit disproportionately compared to the average investor.
That, in turn, would lead to investors withdrawing their money from capital markets, causing them to collapse.
What is your earlier book, Fraudster, about?
My books have two types of crimes in them: a specific white-collar crime and some regular 'mainstream' murders.
The 'mainstream' murder in Fraudster is a locked-room mystery, wherein a bank's chairman is killed when he is alone at home.
The white-collar crime is a large-scale banking fraud involving multiple banks, which is what leads to the murder.
The fraud in the book is reminiscent of some banking frauds that came to light after the book was published.
How come you only write about cheating? Are you fascinated with the subject?
Having advised corporates and other organisations for the better part of three decades, I find white-collar crime intriguing.
There is much scope there for ingenuity and inventiveness, and the stakes are very high.
Unsurprisingly therefore, I find myself writing a four-novel series on white-collar crime in corporate India. Each of the four is set in a different sector.
Fraudster, the first novel, is set in the banking world.
Insider, the second, is set in the stock market.
The third one, which is slated for 2018, will be in the high-risk ecommerce sector.
Once I complete this series, I intend writing other types of crime novels.